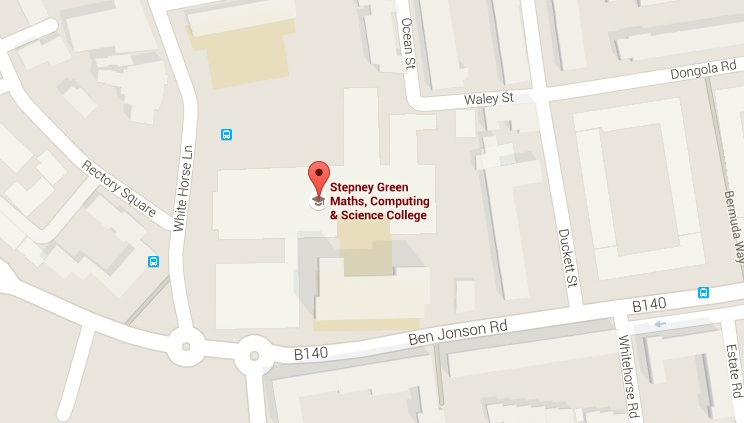 Should you wish to contact us about anything, please do not hesitate. There are a number of ways listed below.
Postal Address
Stepney Green Maths, Computing and Science College
Ben Jonson Road, Stepney, London, E1 4SD
John Shepherd (Office Manager)
Tel: 020 7790 6361
Fax: 020 7265 9766
E-mail: mail@stepneygreen.towerhamlets.sch.uk
Data Protection Officer
The Data Protection Officer is responsible for overseeing data protection within the School so if you do have any questions in this regard, please do contact them on the information below:
Data Protection Officer: Colin Howard;
Company: Satswana Limited 
Address: Pembroke House,
Request for Copies 
Should you require a paper copy of the information on our website please contact us.
Annual Reports and Accounts
Please find our Annual Reports and Accounts information on The Tower Trust Website: here
Contact Form
Alternatively you can fill out the form below which is a quick and easy way to email us directly. All fields with a * are required.